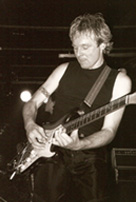 Jeff
About us


My name is Jeff Zwart, born in Emmen, The Netherlands (I'm the guy playing on the videos of this website). Together with my friend Jurjen (also a passionate guitar player) we always dreamed of developing a great guitar site where you can learn to play the most all time, beautiful guitar songs in a fast and easy way.

I've been teaching for about twenty years now at CQ Emmen and it seemed to me that a lot could be improved about lesson material. The most beautiful guitar songs in many songbooks are incomplete, or have even been written down completely wrong. So, that's why we have begun developing a guitar site that Rocks (with a capital R.) and will also give precise and correct information. Besides the video lessons we offer you printable songbooks of each song, so you will learn to play each song correctly & completely. We guarantee you that we will keep our site up-to date and also will keep expanding it with the best songs. (These features make our site quite unique and differentiates us from other guitar sites.)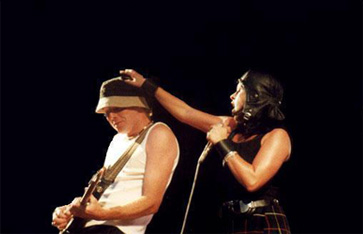 Jeff and Dilana
Jeff's history


In 1993 I won the International Ibanez Awards and in 1994 I graduated at the academy of music conservatoire in Amsterdam. The same year I was granted a scholarship to study at M.I. (G.I.T) in Los Angeles for six months.

When I returned to Holland I released my first solo album with the title "Jeff Zwart Project" (1995). After years of touring with various bands I met the Singer/Songwriter Dilana Smith. We did many acoustic duo-gigs together and in the year 2000 she released her debut album " Wonderfool " on which I wrote five tracks. Dilana has now become quite a well known figure in the States by participating on the Reality TV programme Rockstar Supernova.

She performed a song called "Supersoul" on this show, which we wrote together.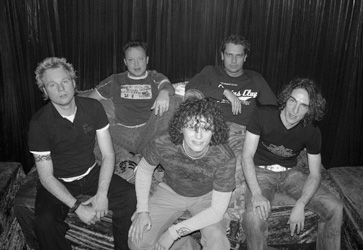 Spanner
Dilana has moved back to the States a couple of years ago and I have been playing, writing and touring with the rock band " Spanner ". The lead singer is called Syb van de Ploeg (ex-former singer of the Dutch band "De Kast"). After our German Tour, Spanner released in 2005 a second album "Solid Ground ".

Besides being a performing guitar player, recording artist and producer, I have been active as a songwriter for the last seven years. I have written for album artists such as Dilana Smith, Meg and Spanner and also have a few international hit singles under my belt like FF (Portugal) and The Gemz (U.S.A).

Presently I'm working on various album projects and with different singer/songwriters like Syb (solo), Jamie Lee, Margaretha Kleine and my own soloproject. I'm also quite busy touring with the Dutch theatre group "Motel Westcoast " throughout the country.